Education
Education has the highest correlating factors in preventing recidivism and holds the potential for a profound effect on an individual's future prospects and general well-being.  CPO's academic programs require flexibility as they vary in format (can be 1:1 tutoring, small group tutoring, classroom-based) and in student preparation and ability. Volunteers should bring an awareness that many students have a history of frustration in a school environment.
"Every time I step into the classroom, it's like I simultaneously step out of the prison – it's just another classroom, with another set of students who are eager to learn, grow, and form human connections … even more eager than some of my high school students…"
— Julia Woodward, Volunteer
Some tutoring volunteers have a breadth of professional teaching experience, but many do not. Regardless of your background, volunteers make a vital contribution by helping incarcerated individuals rebuild their lives by seeking enrichment and/or by preparing to rejoin their communities.
Adult Basic Education
ABE includes a range of educational services, including basic literacy and numeracy. Increasing readiness for an adult diploma preparation program, like the HiSET, may or may not be the goal.
ESOL
CPO volunteers can work with speakers of other languages to build their English skills, and also support students in other academic courses that are administered in English.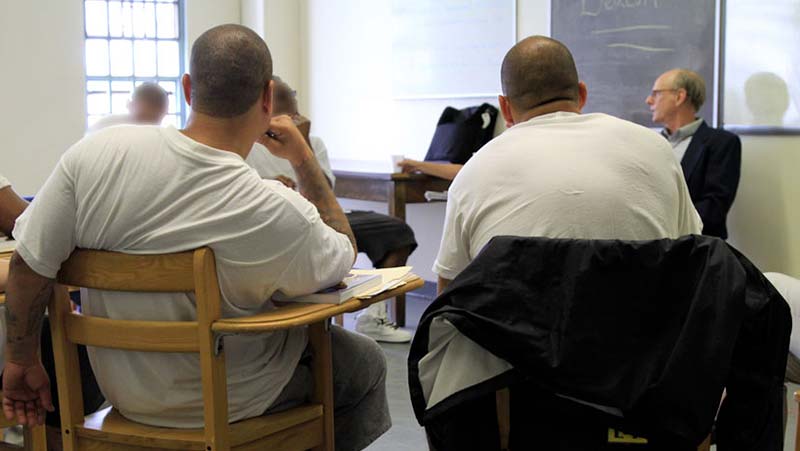 Learn to Read and Write
This class is aimed at students who need extra help with the basics of reading and writing. Volunteers select materials from literature and current events, and also use prison-approved materials like the Laubach and Challenger series.
Pre-HiSET/HiSET
The HiSET, like the GED, provides test takers with a state-issued high school equivalency credential. Students vary widely in their readiness to take this exam. The exam includes assessment of math, reading, writing, science, and social studies. CPO tutors assist students in gaining the skills needed to be ready to take the HiSET. Students have the opportunity to take the exam while incarcerated.
Other CPO Programs to Explore