CPO Programming Recognized as Providing Community Health Benefits
In April, CPO was awarded a Community Benefits grant from Emerson Hospital.
In a year when public health concerns claimed the focus of our hearts and minds, hospitals and other clinical care providers have recognized the significant role played by community-based organizations in disseminating health interventions at the local level. CPO is grateful to have local hospital support for initiatives that benefit the complex health needs of incarcerated people, and those leaving prison to return to their communities.
In April, CPO was awarded a Community Benefits grant from Emerson Hospital for mentoring programming under design for the new B.R.A.V.E. (Building Responsible Adults through Validation and Education) Unit, to house 45 young fathers, at MCI-Concord.  B.R.A.V.E., formerly referenced as the Young Father's Unit, is influenced by research on adolescent male brain development, which is not near completion until age 25. For incarcerated men, aged 18 to 24, this stage of development may have contributed to the impulsivity and decision-making behaviors leading to incarceration, and affects the way some young men adapt to prison life. Many of the young fathers have no relationships with their own fathers, or positive role models. Mentors will support these younger men as they work at being fathers themselves, navigate the stressors of prison life, and participate in programming to bolster other areas of their lives. The 2021 Emerson Hospital Community Benefits grant is the second for CPO; Emerson supported the launch of our Public Health Speaker Series in 2020.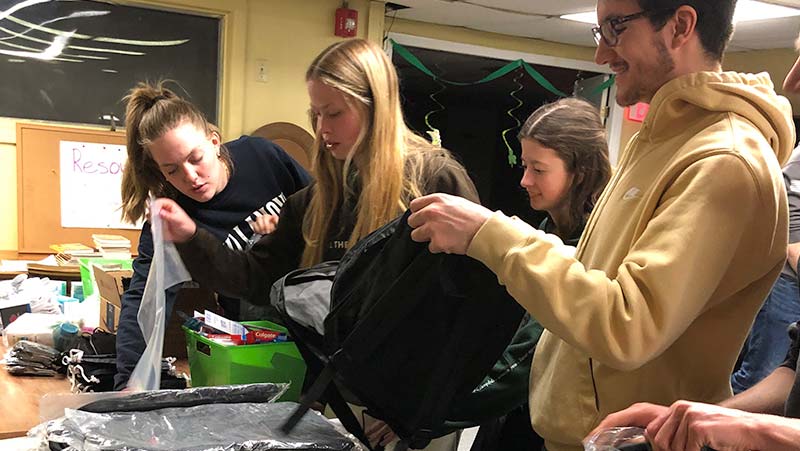 B.R.A.V.E will benefit from collaborative programming from the Discovery Museum in Acton and CPO. This work received recent support from CHNA 15, a partnership between the Massachusetts Department of Public Health, hospitals, service agencies, schools, businesses, and community groups. As part of this project, CPO staff will provide training to Discovery Museum staff on topics related to delivering programs within a correctional facility and working with incarcerated people. Discovery Museum staff will lead a training workshop for CPO staff and volunteers to share strategies and best practices for engaging young children and fostering communication and play between children and parents.
CHNA 15 also awarded CPO a capacity grant to fuel the WELCOMEBACKpack program. Backpacks are being supported by Beth Israel Deaconess Hospital-Needham, in recognition of the many people returning to communities in Norfolk County, approximately 110 people this year (https://www.mass.gov/lists/prison-population-trends). BIDN provides a broad range of programs and services to enhance the health and well-being of the communities it serves. CPO is grateful for the groundswell of support for our programming and the recognition of incarcerated and post incarcerated people as members of their communities.
More information on the WELCOMEBACKpack program is available here.