Socio-Emotional
Emotional growth is an essential pillar of CPO's mission of Education, Connection, and Transformation. It is essential to the life trajectories of the people in prison, and to society as a whole, to develop strategies for managing emotions and behavior, and to break patterns that have roots in the past, and that may lead to reoffending. New volunteers in socio-emotional programs may start as observers, providing leaders with general and practical support, and have roles that grow over time. CPO is committed to providing socio-emotional programming that is grounded in research, and that has roots in spirituality, but with a nondenominational and respectful approach.
"I learned … that it's okay to look and talk about our scars, holding them in our hearts as trophies, not a weight to hold us down. A scar can serve as a reminder and also a receipt that you have paid that price but you still are here and can make a difference. "
— BEACON Student
Restorative Justice
Our Restorative Justice program is designed for incarcerated people interested in taking responsibility for the harm they committed, making amends to their families, victims, and communities, and finding the path to their own inner healing. The length of the course is a reflection of the deep group work required on the journey from self-exploration to empathy for others. Participants begin with identifying the trauma in their own lives that may have led to unhealthy decisions and then move toward taking responsibility for the harm they committed. Although making amends to victims is rarely possible in a prison context, participants are encouraged to "bring victims forward" by making something of their own lives and repairing harm in their own families and communities.
Meditation/Healthy Living
Meditation is a practice in which an individual uses a technique, such as breathing, concentration, or focusing the mind on a particular object, thought, or activity – to train attention and awareness and achieve a mentally clear, emotionally calm, and stable state. Meditation is one deliberate means of changing the course of one's thought process, and in turn, altering how one perceives and responds to the environments around them. Meditation can increase self-awareness, improve emotional well-being, stress management, immunity, foster greater empathy for others, lower blood pressure, reduce anxiety, reduce sleep disorders, high blood pressure, decrease pain, ease symptoms of depression, and improve sleep patterns. Gentle and regular practice eventually becomes sustaining, supportive, and enjoyable.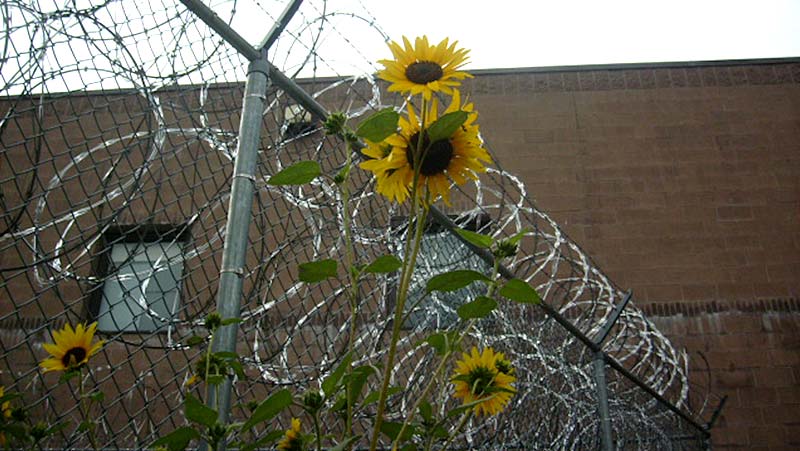 Mindfulness & Yoga
This class incorporates yoga postures, gentle movement sequences, breath work, supported silent meditation, and guided relaxation to support increased awareness and mindfulness of the breath and body, and quieting of the nervous system. Yoga means uniting the body and the mind. Mindful yoga is a practice of acquiring relaxation at the same time achieving healing from many physical complications. Physical yoga practices are initially developed to help people prepare for meditation, and if practiced with complete awareness, it is then a form of meditation. Incorporating mindfulness practice into daily activities can contribute to rejuvenating the brain and thus improving the quality of life.
Another Way to Go
Another Way To Go has been successfully running in 8 Massachusetts prisons for 10 years. It has proven to be very effective at both reducing the recidivism rate and creating leaders for those who remain incarcerated. This is also a great opportunity for those that are not currently volunteering in an active program or are looking for a new program that provides meaningful and transformative tools and skills to those that are incarcerated. Another Way To Go is a life skills program, and its intention is to release people from the grip that their past has on them. You can't change the past, but you can change how you interpret it, and consequently how it affects you. Participants learn tools to free themselves from the negative aspects of their past, effectively wiping their slate clean. The outcomes are extraordinary and make a lasting difference.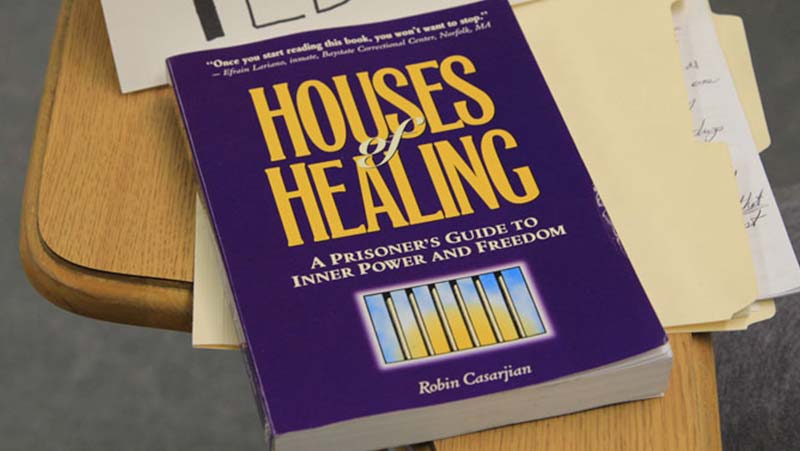 BEACON
The BEACON emotional literacy class is based on the book Houses of Healing by Robin Casarjian. BEACON starts with models for understanding human behavior, first looking at the self, and then examining implications for understanding others. Students learn to name and describe emotions, considering their benefits and functions, and then develop strategies for dealing with emotions more effectively. Anger, and the power of assertiveness as a strategy for dealing with anger, is considered, along with grief, loss, shame, and guilt. The program discusses self-forgiveness and taking responsibility for one's actions. Forgiveness is presented as a way to make peace with the past so we can create a different future and develop strategies for going forward in a better way. The program concludes with strategies for structuring life in a way that promotes a good state of mind and a readiness for life's challenges. It is a powerful program for growth and insight.
Cognitive Skills
The cognitive skills program fosters the development of skills to help students think, learn, and make decisions more effectively. The course explores strategies in the following cognitive domains: active listening, problem-solving, setting goals, asking for help, assertive communication, negotiating, and using self-control.
Path of Freedom – Transform Lives Through Meditation
Path of Freedom is a Mindfulness-Based Emotional Intelligence (MBEI) course written by Fleet Maul and Kate Crisp. This course touches on mindfulness meditation, emotional awareness, communication, conflict resolution, and various resourcing and resiliency-building skills. The program intends to help participants develop greater self-awareness, improved impulse-control, and greater social awareness to offer a new positive vision for their lives.
Other CPO Programs to Explore