back-to-school backpack PROGRAM
Concord Prison Outreach has partnered with the Middlesex Jail & House of Correction and B.R.A.V.E. (Building Responsible Adults through Validation and Education) Unit at MCI-Concord to provide back-to-school backpacks to over 100 families this school year. Included in the backpacks are children's museum passes, generously donated by the Discovery Museum in Acton, MA.
Thank you to the members of Temple Isiah in Lexington, MA, and volunteers of the Concord chapter of the National Charity League for sponsoring the back-to-school backpacks for the 2023 school year.
Your donation can help support families impacted by incarceration through programs like CPO's Back-to-School Backpack program. Support CPO today!
Read more about the 2023 backpack distribution at Middlesex Sheriff's Office here.
The Massachusetts Department of Correction and Concord Prison Outreach have partnered to develop the "WELCOMEBACKpack" program to address some of the wide disparities in resources available to people released from prison.
The backpacks include hygiene and safety supplies, a list of community resources, a book for study and reflection, and writing materials. 
Backpacks are prepared for state-wide distribution as people leaving prison return to many different communities throughout Massachusetts. The DOC uses financial and resource-based criteria to determine who needs a backpack.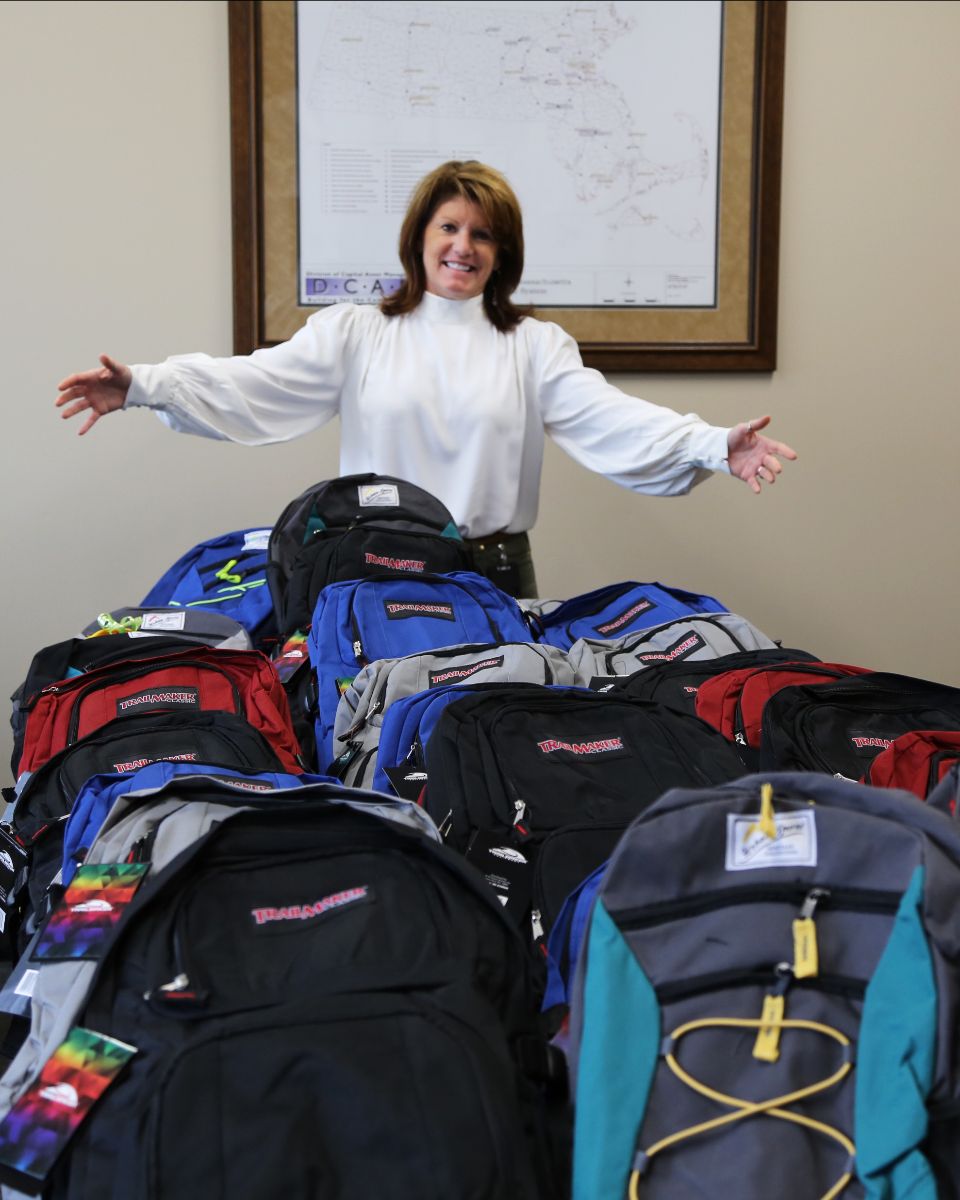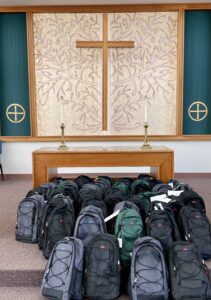 Adopt-A-Month
Your organization can volunteer to donate time, supplies, or funds for a month of backpacks to help people being released form prison! Some previous donors include:
Acton-Boxborough Regional High School's Student Prison Activism Club

Boston University's Prison Outreach Initiative

Christ Congregational Church, Brockton, MA
Clark University's Menstrual Equity Alliance
Hancock United Church's Youth Group, Lexington, MA
National Charity League, Middlesex Chapter, Concord, MA
St. Matthew's Church, Acton, MA
Tufts University, Medford, MA
Would you like to Adopt-A-Month and be recognized in our calendar and website? If so, please contact Office Coordinator, Jeannette Sheahan, at jeannette@concordprisonoutreach.org or call 978-369-1430.
You can also support the WELCOMEBACKpack program by visiting our Amazon Smile Wish List!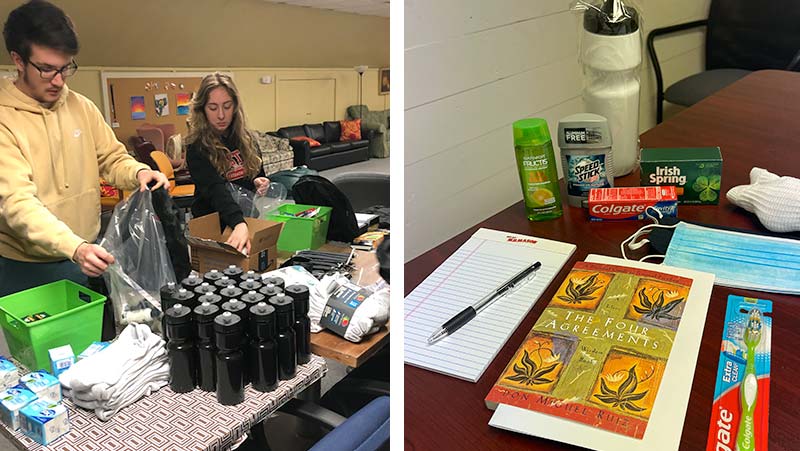 What's in each bag?
Travel Size Shampoo
Reusable Water Bottle
Socks
Deodorant
Bar Soap or Body Wash
Reusable Face Mask
Sanitary Items
Toothpaste and Toothbrush
Writing Supplies (Pen & Writing Pad)
Reading Materials
The Four Agreements, Ruiz or The Prophet, Gibran
Other CPO Programs to Explore