CPO Delivers First Batch of WELCOMEBACKpacks
On October 1, Executive Director Kaia Stern drove to the DOC offices in Milford with some very large boxes. Bursting from these boxes were 30 backpacks, containing CPO's first delivery of our WELCOMEBACKpack program. This program came about when Claire Kilawee-Corsini, Director of Reentry Services, described for us the disparities she observes in resources held by returning men and women upon release – such a crucial point in their lives. CPO was inspired by community reentry support projects launched by local organizations, particularly by the work done at the Louis D. Brown Peace Project. A backpack, in itself, is a huge help to someone with few belongings; it holds the folder of important documents the DOC provides at the time of release, and zips safe items brought to a housing situation that may be temporary. A backpack can also be useful in future academic or vocational activities.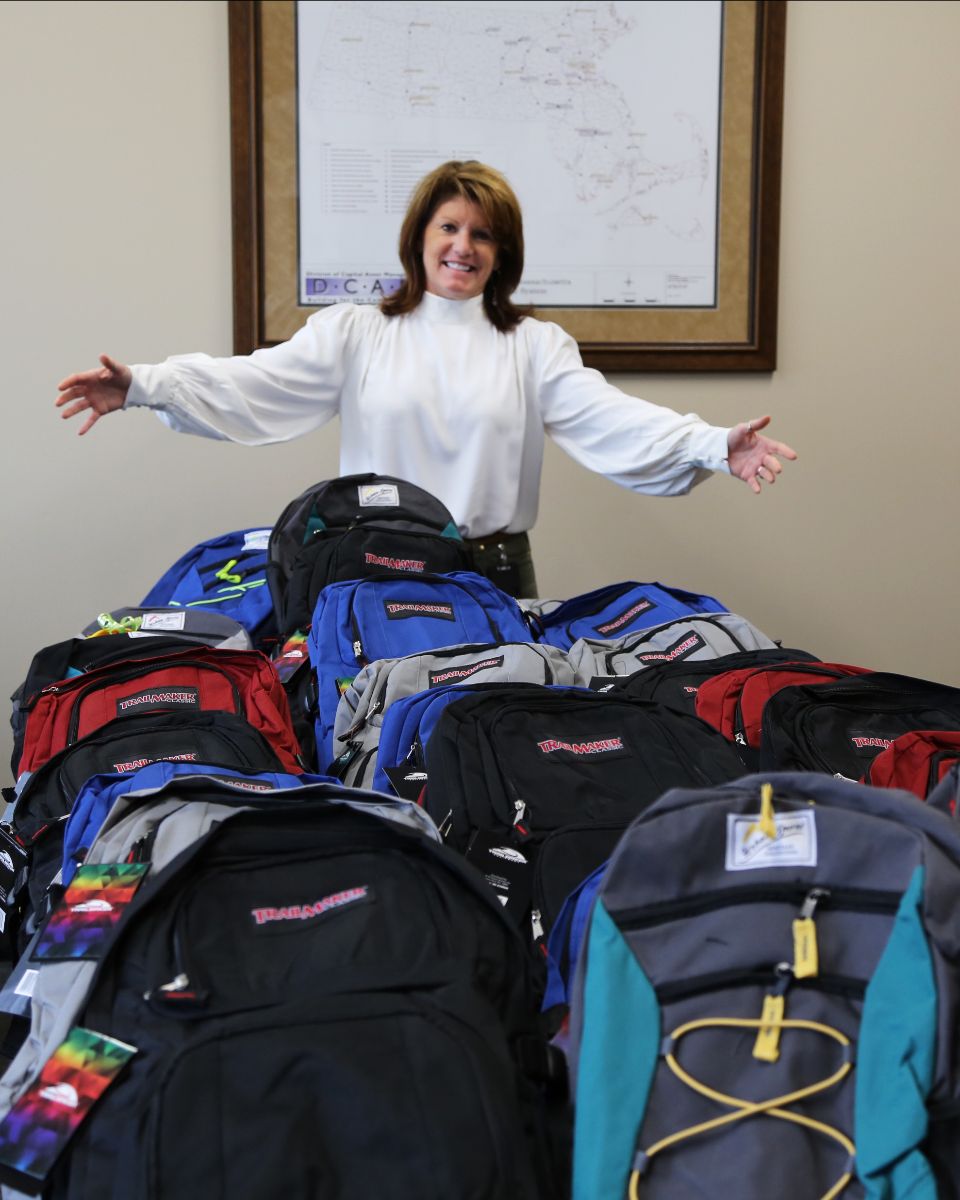 The CPO WELCOMEBACKpacks are filled with items that may make the first weeks of release a bit easier: a reusable mask and water bottle, hygiene items, socks, a writing pad, pamphlets of community resources, and a book (either Gibran, The Prophet or Ruiz, The Four Agreements). The reentry services office has criteria to determine who most needs a backpack and keeps in touch with CPO about how many bags should be geared towards women (usually 20%).
WELCOMEBACKpacks is an ongoing, monthly project. There are many ways to participate – including book drives, new water bottle donations, etc.
Learn more about the WELCOMEBACKpack Program here >
For more information, please contact Jenn.